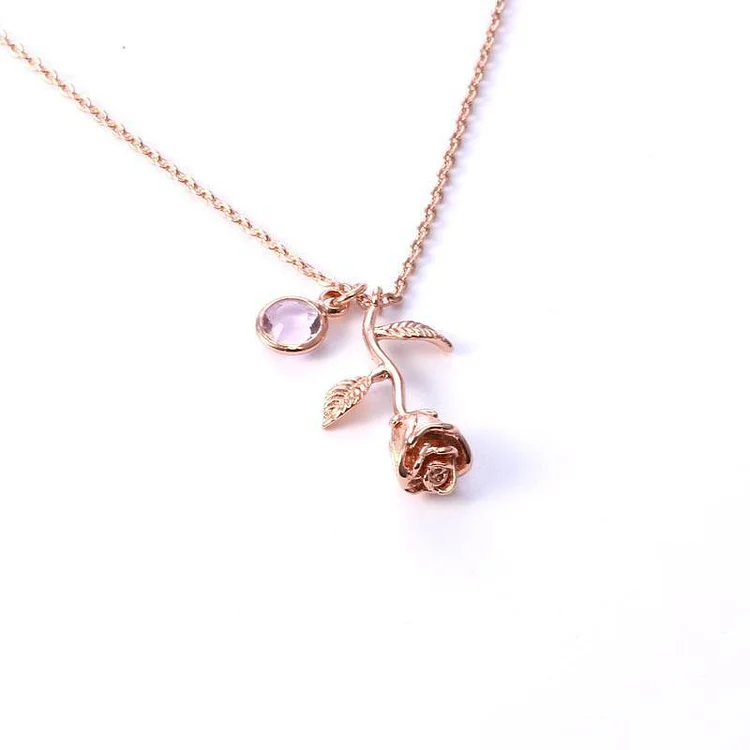 Description
Looking for a gift they'll never forget?
Of course you are, the problem with roses is that they die quick but ours live forever. Make this rose special with your lover's birthstone.
Our Birthstone Rose Necklace is the perfect symbol of love or a perfect accessory to add to any outfit.
Available In: Gold, Silver, Rose Gold
Birth Month Personalized Stone
Birth Months
Shipping
Each order is custom made and requires additional production time before being shipped out.
Production time normally takes 2-5 business days. 
Due to high demand and order frequencies, it can take 1-2 weeks OR SOONER for your package to be delivered.
Shipping is FREE Worldwide!
Please remember
Please remember!! Please remember write the name you need in the order remarks! So that we can better customize it for you(Up to 10 characters)

You're Running Out of Time - Don't Miss out on this AMAZING sale. LIMITED QUANTITIES AVAILABLE!
Buy 1 

Get

 

 1 Free, Buy 2

 

Get

 2 Free, Buy More

 

Get

 

More Free
 Free Shipping Today!