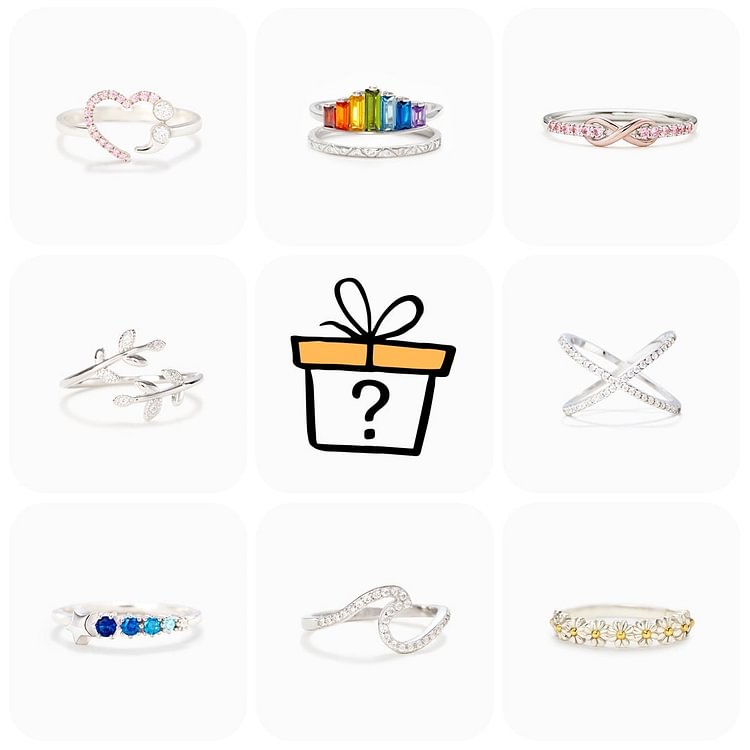 Love surprises? (Yup, us too.) Grab one of our Mystery Rings, and we'll send you a super-special, totally secret style with your order!
Each ring is made of 925 sterling silver and comes with an appropriate packaging.
*Please note that the mystery ring is not confined to the examples shown on the pictures.