There In A Heartbeat Ring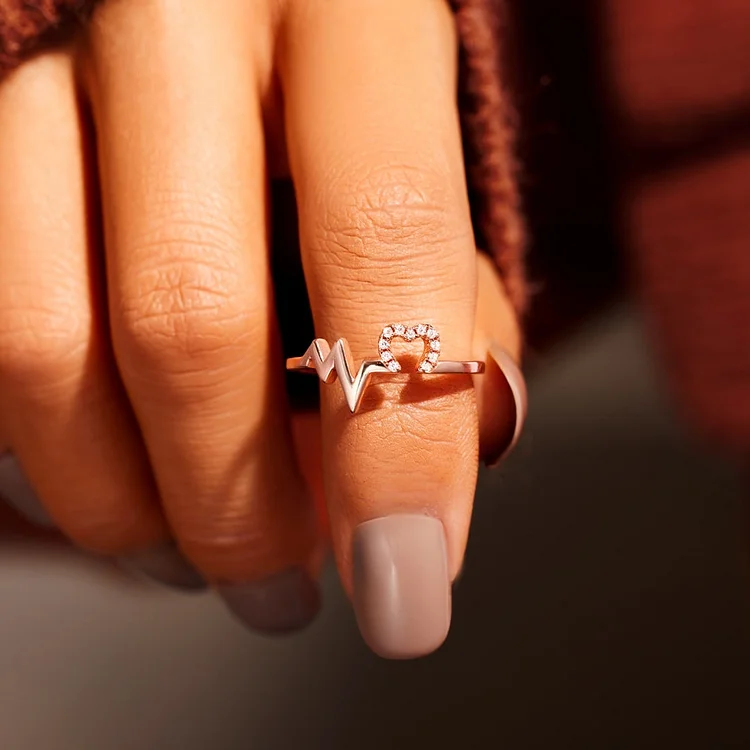 There In A Heartbeat Ring
DESCRIPTION
With a meaningful message card included, this sweet, dainty heartbeat ring is the perfect gift to show a friend they are appreciated and loved beyond measure.
CARD MESSAGE
There in a Heartbeat
One of the most amazing things that can happen is finding someone who just gets you. There is no pretending, just genuine compatibility. It's 3 in the morning talks. It's dancing in the car. It's laughing until your stomach hurts. It's comfortable silence. It's quiet undertanding. It's texting you in the middle of the night to make sure you're ok. It's showing you that some hearts will never leave. It's picking up the pieces. It's bringing you back to life. It you are lucky enough to find a friend like this, hold on to them, appreciate them, love them. These types of people are hard to find. They are your down for anything, there in a heartbeat, forever friend.
SPECIFICATIONS 
Stone: AAA Grade Cubic Zirconia
Metal: S925, S925 plated with 18K Rose Gold
Nickel and Tarnish Free
FREE Original Message Card